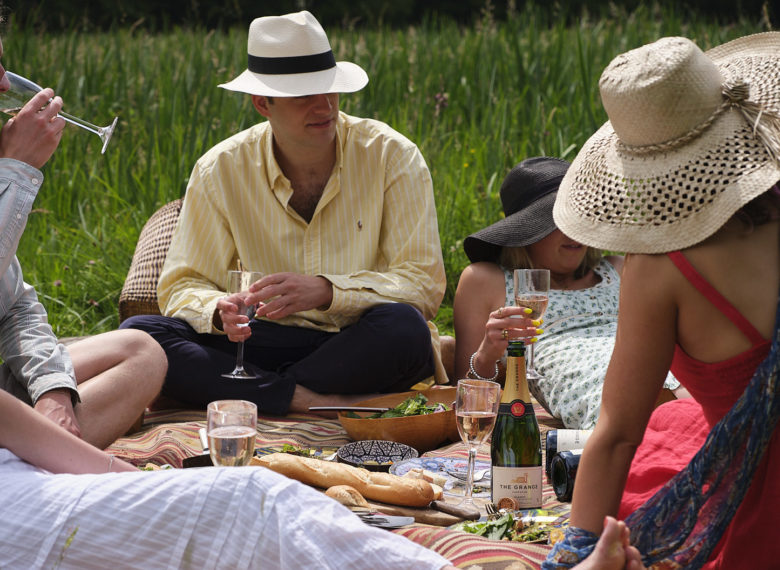 The Wine Widow Pt. II
21st July 2021
Zam tries to round up people to take part in two photo shoots… he wants young people but not too young and older people who are not too old.  I am too old but he's desperate.  The photographer, Tom, has been photographing the vineyard since this adventure began ten years ago and is now so successful that he needs booking months in advance.  Whatever the weather.  The weather actually turns out to be the last nice day I can remember so the first shoot is an afternoon of picnics and swimming.  The older group gather in a tent at the Grange Festival for supper, cooked by my sister: egg and prawn mousse, cold beef and salads, raspberries. "But don't eat the mousse" she tells us, "It's been sitting in the sun too long and will probably kill you." We know that Zam will ignore this but Clare and I nod at each other. We're not touching it.  My only job, other than to turn up, is to bring cream.
"... don't eat the mousse."
I have it in my head that we are "borrowing" the supper tent from people now sitting in the first half of the opera and that we must disappear without trace before they emerge from the theatre. "What time does the interval start?" Nobody seems to know or care.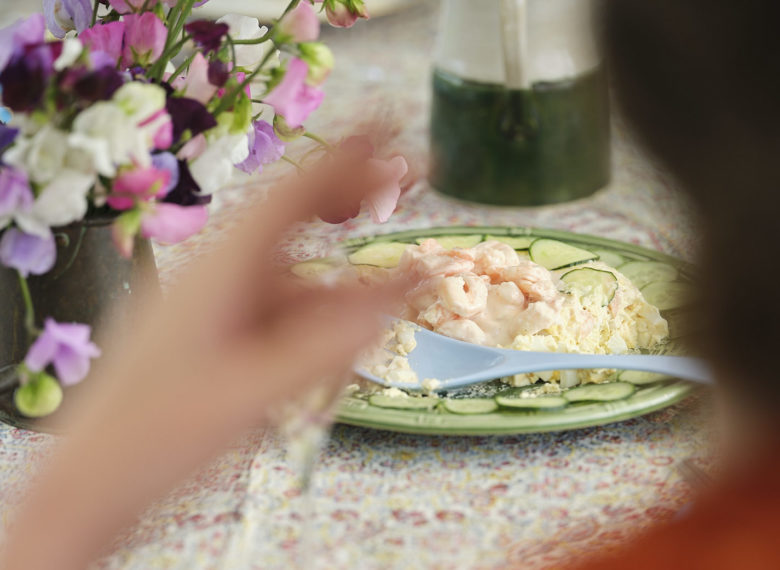 I'm so anxious I have second helpings of mousse. The other guests are so late they've tucked in before anyone has time to warn them.  Then I realise I've forgotten the cream so we pour milk onto raspberries but it moves too quickly - as Tom explains while telling me to hold a glass by it's stem. All I can see is the gardening dirt under my nails.  Milk, dirt and poisonous prawns.  I haven't seen the photographs.